Tory Burch's New Accessories for Fitbit® Help You Get Healthy- In Style!
By Tori Sabarese — July 24, 2014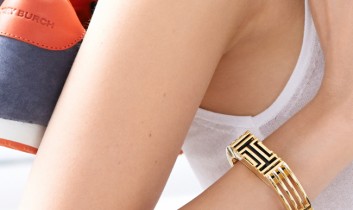 We all need a little push to stay fit, and what better push than with a beautiful new gold bracelet! Tory Burch has recently launched a new accessory line for FitBit®, a fitness device that tracks distance, calories burned, and even your level of sleep! Most fitness tracking devices tend to look bulky  and anything but fashionable, but lucky for us Tory Burch has changed that. The brand debuted four stylish ways to transform the device from eyesore to trendy jewelry piece!
The first accessory is the Tory Birch for FitBit Metal Hinged Bracelet. This bracelet features a unique gold design that hides the tracking device.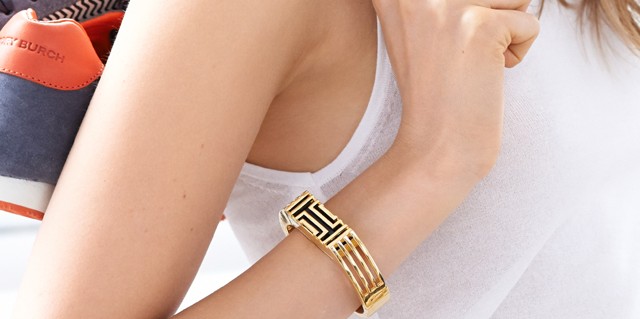 Another option is the Tory Burch for FitBit Fret Pendant Necklace. This necklace has the same gold tone as the bracelet, hiding the device in a sleek design.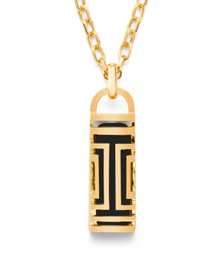 If you're not into gold, a third option is the Tory Burch for FitBit Silicone Printed Bracelet. This piece comes in your choice of pink or blue, with the signature Tory Burch monogram that we know and love.
Since the device is concealed in a bracelet or necklace pendant, it is something that can be worn throughout the day-which promotes a healthier lifestyle. So go out and get yourself a new piece of jewelry- After all, it is for your health!
The Tory Burch for FitBit Collection retails for $38-$195 and is available now for pre-order at ToryBurch.com.
(Photo Source: Tory Burch)
About Author