Beauty Game Changer: Benefit's New "They're Real Push-up Liner"
By Sydney Jow — July 01, 2014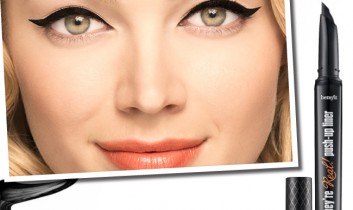 If you're a winged liner fanatic, you know that gel liner IS the ultimate liner: smooth, dark, matte, and long wearing. It's the best way to achieve the perfect, glamorous cat eye. But there are two things that are keeping many from using this cult favorite — 1.) it's much more difficult to apply than its liquid counterpart, and 2.) it requires that you use a liner brush, something very inconvenient if you're in a hurry or on the go. This is exactly what Benefit took note of half a decade ago. Now after years of trial and error, and intensive product development — they have gifted us with what they call a beauty GAME CHANGER, the new "They're Real Push-Up Liner".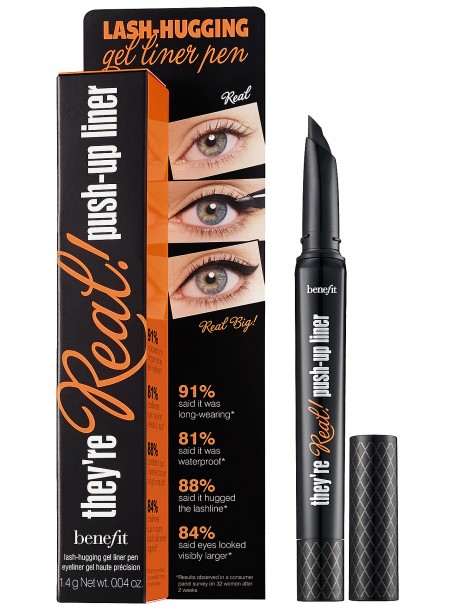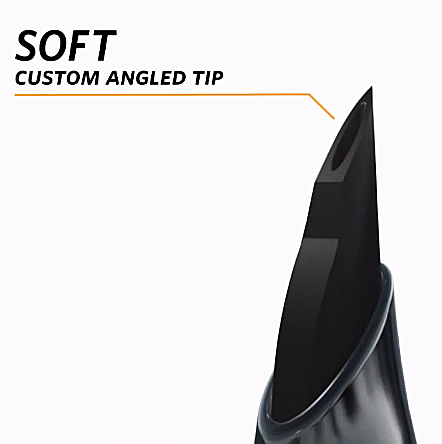 Benefit describes this new product as "the first ever lash-hugging WATERPROOF gel liner in a pen that won't smudge, budge, or dry out". That's right, it's a GEL liner in a PEN! It'll be as easy to apply as Kat Von D's Tattoo Liner or Stila's Stay All Day® Waterproof Liquid Eyeliner, except with a GEL formula.
How is this possible you ask? It's all due to Benefit's extremely unique and patent pending AccuFlex™ Tip; made out of silicone that is soft to the touch, and flexible enough to bend with the curves of your eye. A small opening at the end dispenses the gel formula with a click of the pen. The best part? It keeps the product from ever drying out (a major problem for anyone who's used a standard gel liner). This innovative design makes application a breeze — quick, easy, and mistake proof!
The "They're Real Push-Up Liner" became available nationwide on June 27th. GET IT NOW–we have a feeling this will be our new holy grail liner!
SHOP THIS STORY
About Author